Flash Electrical
Flash Electrical has been impressing property owners and developers with superior quality workmanship and impeccable service for over 30 years and has built an enviable portfolio of projects in the Sydney CBD and across the harbour city's most prestigious suburbs.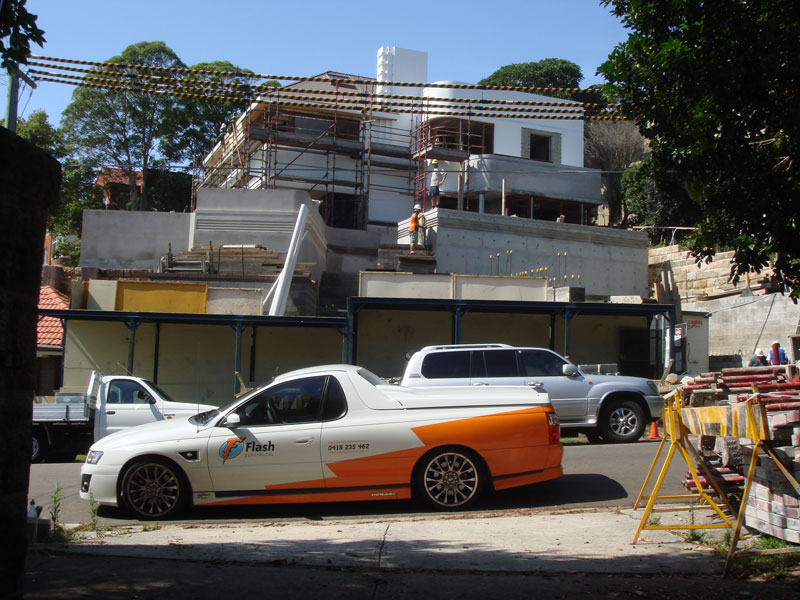 Projects covering the full spectrum of capabilities from the straightforward and clear-cut to the most complex, intricate and highly technical installations for high-end luxury homes, prestigious apartment developments, state-of-the-art office fit-outs, high-usage industrial complexes and government contracts.
However, it is the work of the business' founder and owner, Rino Petkovich in the art space, which differentiates Flash Electrical and underlines their creativity and ingenuity. Rino is an 'illumination artist'!
Highly sought after by artists, galleries and museums, Flash Electrical specialises in illuminating artworks, art installations and sculptures in both internal and external locations. Rino designs and installs lighting systems for individual works of art in public spaces, entire collections in private residences, gallery exhibitions and museum events and installations.
Despite working on large and extremely complex projects, Flash Electrical has remained a relatively small enterprise to retain integrity at every stage of a project and to ensure clients of a truly personalised service and direct lines of communication to connection with this first-rate, hands-on contractor.
Flash Electrical comply with all relevant OH&S regulations and building compliance requirements.
Highly experienced, knowledgeable and reliable with a proven capacity to work to budget and complete on schedule, Flash Electrical is - impressive.
Rino Petkovich | Profile
Owner/operator Flash Electrical
Licensed electrical contractor with
over 30 years of experience
Established Flash Electrical in 1986
Qualified C-Bus installer
Authorised Clipsal Group installer
Current white card authorisation
In addition to extensive experience in general electrical work, Rino has specialist skills in design and installation of illumination for artworks, sculptures and art installations in both internal and external locations. His recent credits include work for Sydney Living Museums, Police Museum, Central Park, White Rabbit Gallery, UTS Art Gallery, Australian Museum, Nicholson Museum, Event Engineering and numerous artists and galleries.